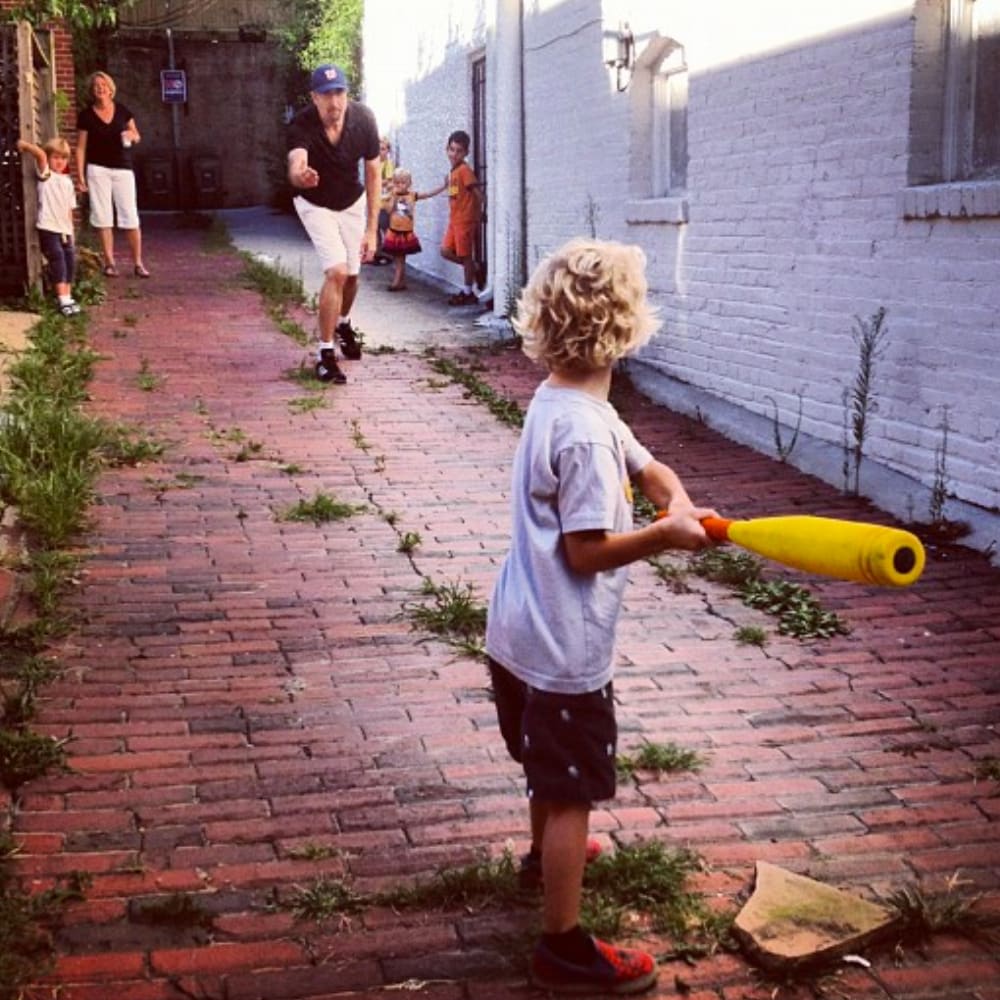 Photo: Chris Mills @chrismillsphotography

Having grown up in the suburbs, I knew I wanted my kids to have a more urban experience. I love D.C., and I didn't want to leave just because we had a family. Our little city kids are as comfortable ordering in Spanish at the local bodega as they are skateboarding in the alley.
One of my favorite things about living in the city is how the alley is the soul of our Mt. Pleasant neighborhood. The kids are constantly playing out there. Who needs a backyard when you can meet your friends for a pick-up game of basketball or ride your bikes up and down the alley?
On the weekends, our whole family hangs out in the alley. Neighbors end up joining us, one by one. Inevitably, someone will say, "Who wants a beer?" and then it's an instant party. My husband Chris will break out the grill and we'll put on some music — it's my favorite way to spend the weekend. My childhood memories of summer are filled with parties in our suburban cul de sac, and I'm sure parties in the alley will be treasured childhood memories for my kids. I love our alley so much, that I actually highlight alleys as a selling point when I'm selling a house.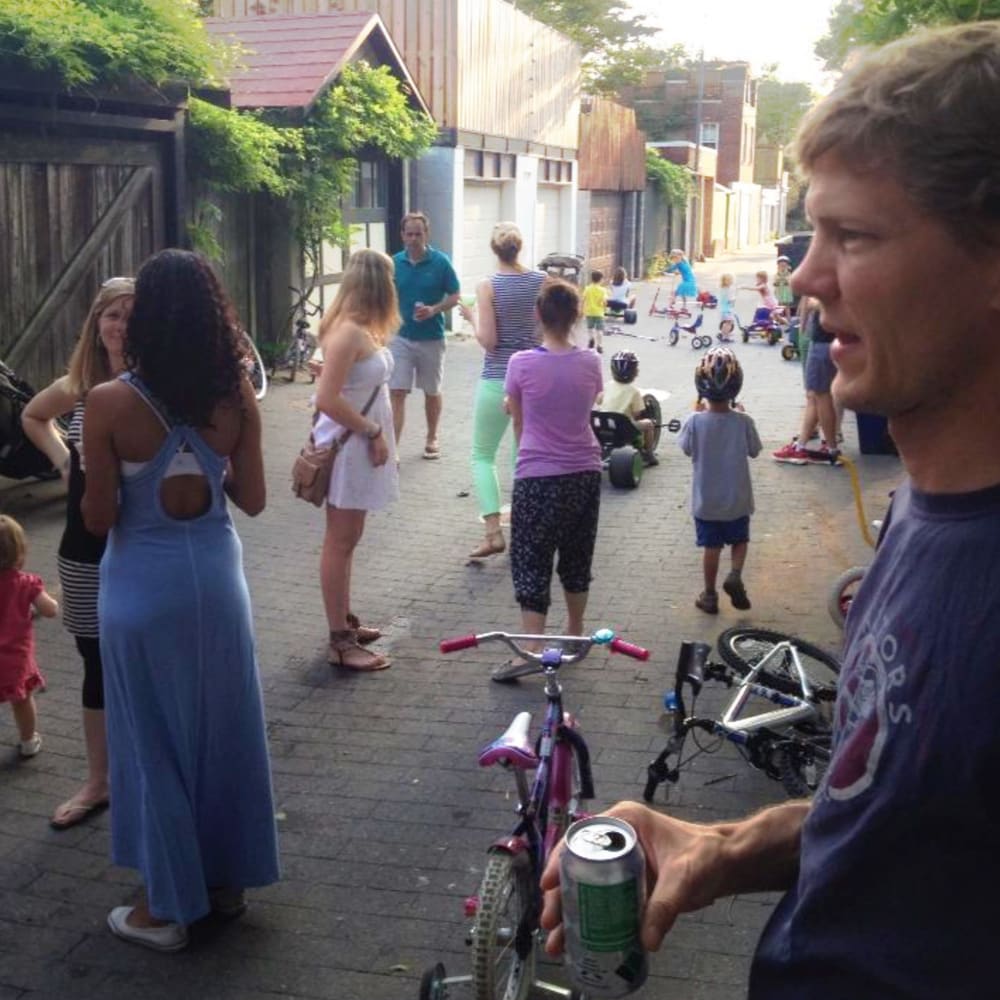 Photo: Christian Amolsch @detroitdaddy72
It's amazing to live in such an urban area that still feels like a village. We have potlucks with our neighbors, run into our friends at the farmers' market and party in the alley. What more could you want in a home?